Building community goes beyond the walls of a temple.
As the Jewish center of Novato, we pride ourselves in representing the Jewish people with the border community.
From  moments with city council members at City Hall, a deep bond with the Police and Fire Dept and joint events with the community Hospital,  or speeches at Rotary clubs we are always looking for opportunities to spread the light of goodness and kindness:
Appreciation and connection with our Police Dept: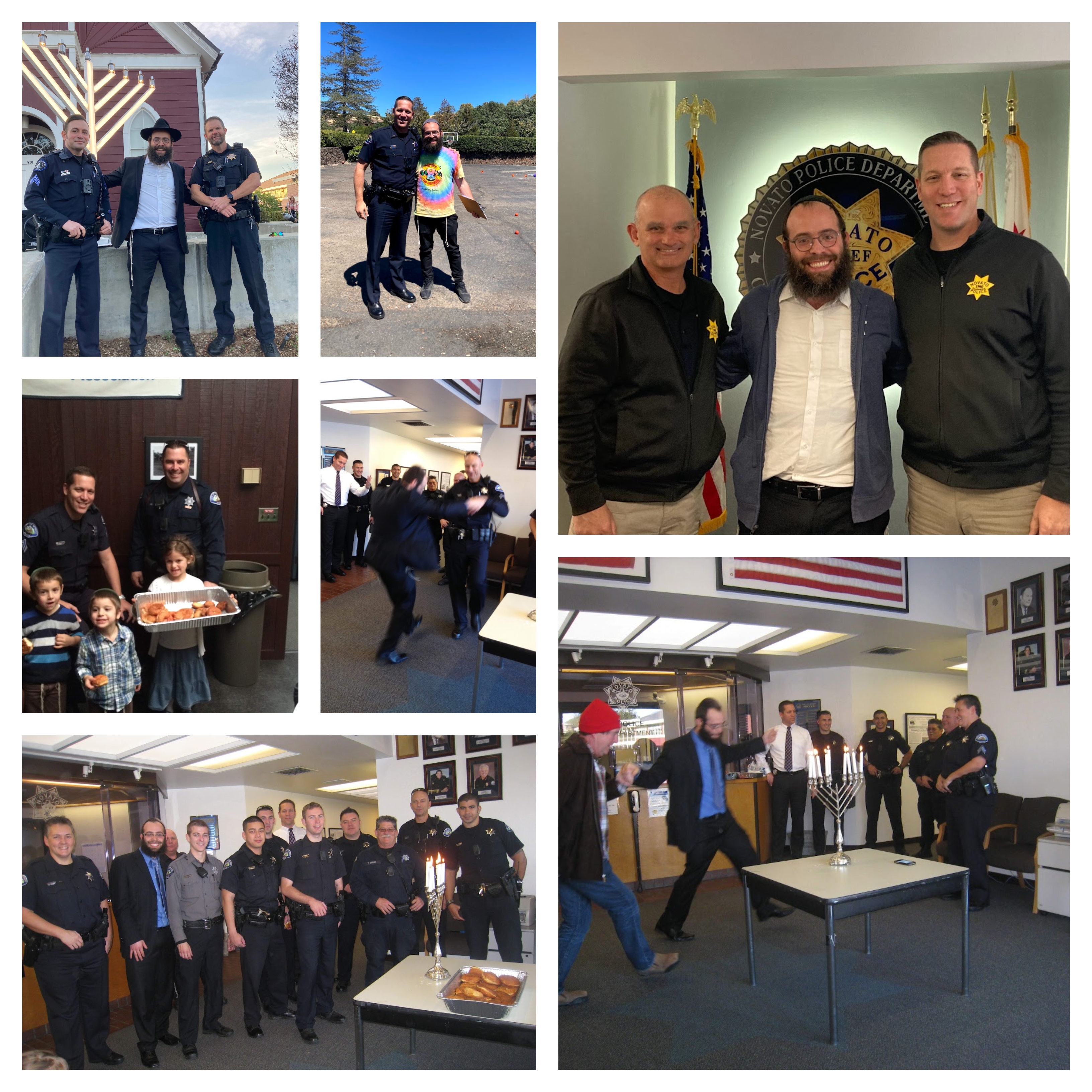 Pictured above: A special Menorah lighting and dancing at the Police station,delivering treats to the officers, Police officers visiting our Jewish summer camp, meeting with the Police chief and Head Investigator
Appreciation and connection with our Fire Department: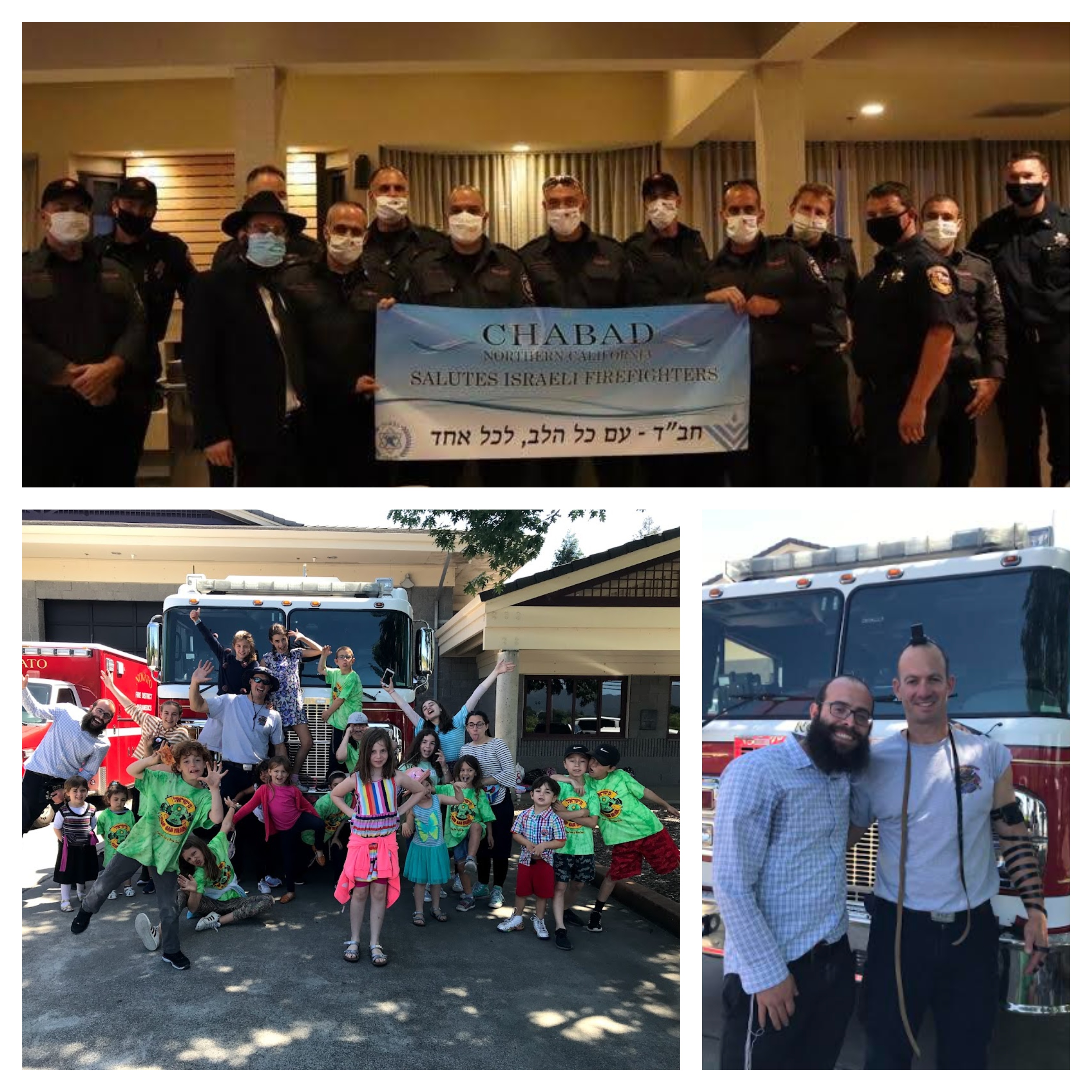 Pictured above: Matzah ball soup and Babka delivered to Novato firefighters, greeting and providing dinner to Israeli delegation of firefighters who traveled to help combat local wildfires.

SHARING TORAH VALUES AT ROTARY CLUBS 
Pictured above: Rabbi Landa sharing the message of Judaism at several Rotary clubs in Novato
PARTNERING WITH COMMUNITY SCHOOLS TO EDUCATE OUR YOUTH:
Pictured above:  Holocaust Survivor speaking at several local schools.
MEETING WITH LOCAL DIGNITARIES AND CITY OFFICIALS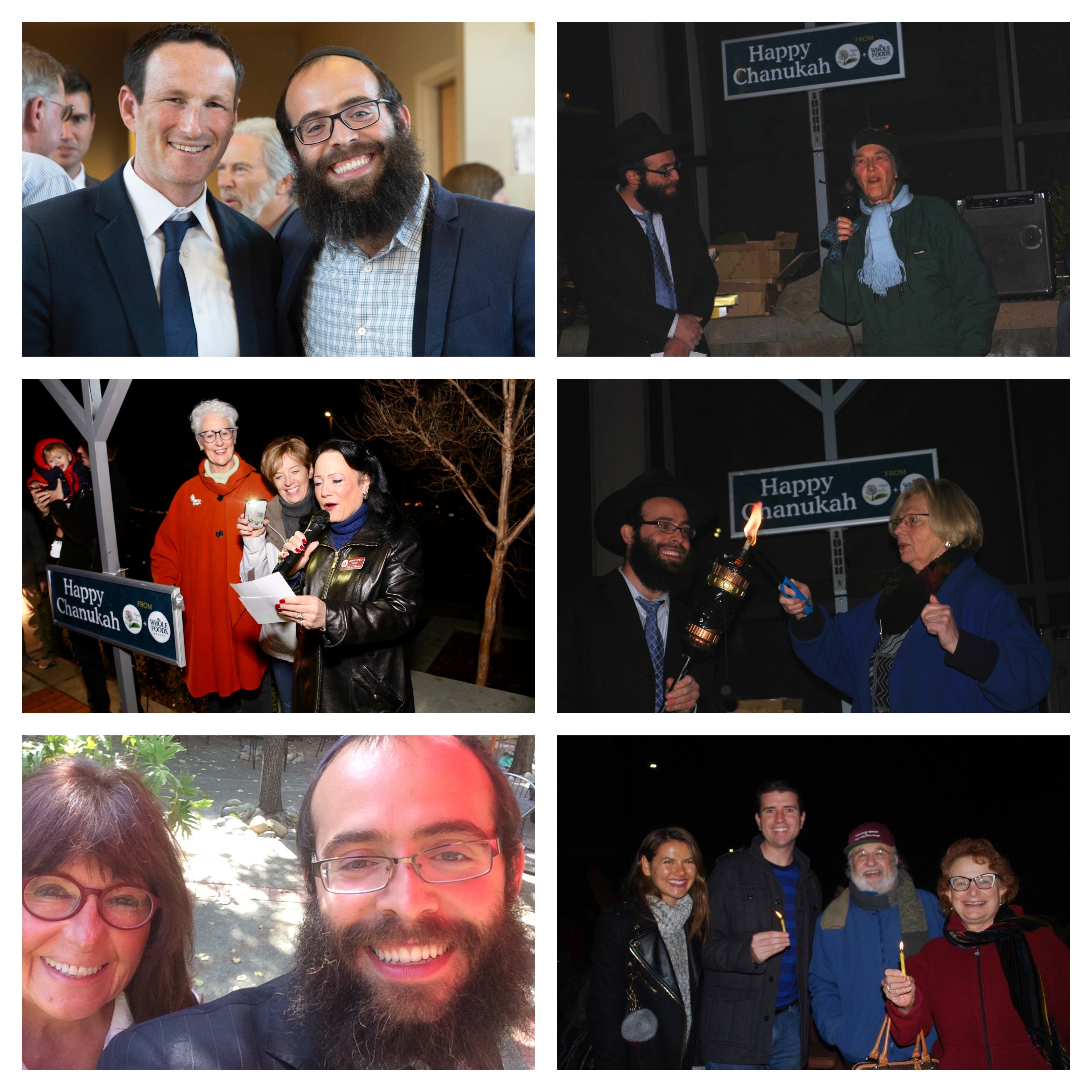 Pictured above: Presenting Matzah to Novato council members. Meeting with former mayor, Josh Fryday, county supervisor Judy Arnold. Council members Denise Athas, Eric Lucan, Pat Eklund, Amy Peele, Susan Wernick, Jeane Mcleamy and City Manager Adam Mcgill sharing words at the annual Menorah Lighting. 
PARTNERING WITH NOVATO COMMUNITY HOSPITAL:
Pictured above: The nurses pose after the Jewish community delivered breakfast, lunch, treats and posters of thakns from our Hebrew school children at the start of Covid. Shaing Rabbi Landa sharing the message of Chanukah at the Hospital holiday party/menorah lighting.
BRINGING LIGHT AND JOY TO SENIORS:
  EDUCATION DAY PROCLAMATION:
Pictured above: Marin County Supervisors & Novato City Hall have recognized the Rebbe's birthday as Education & Sharing day USA