All families are welcome to join a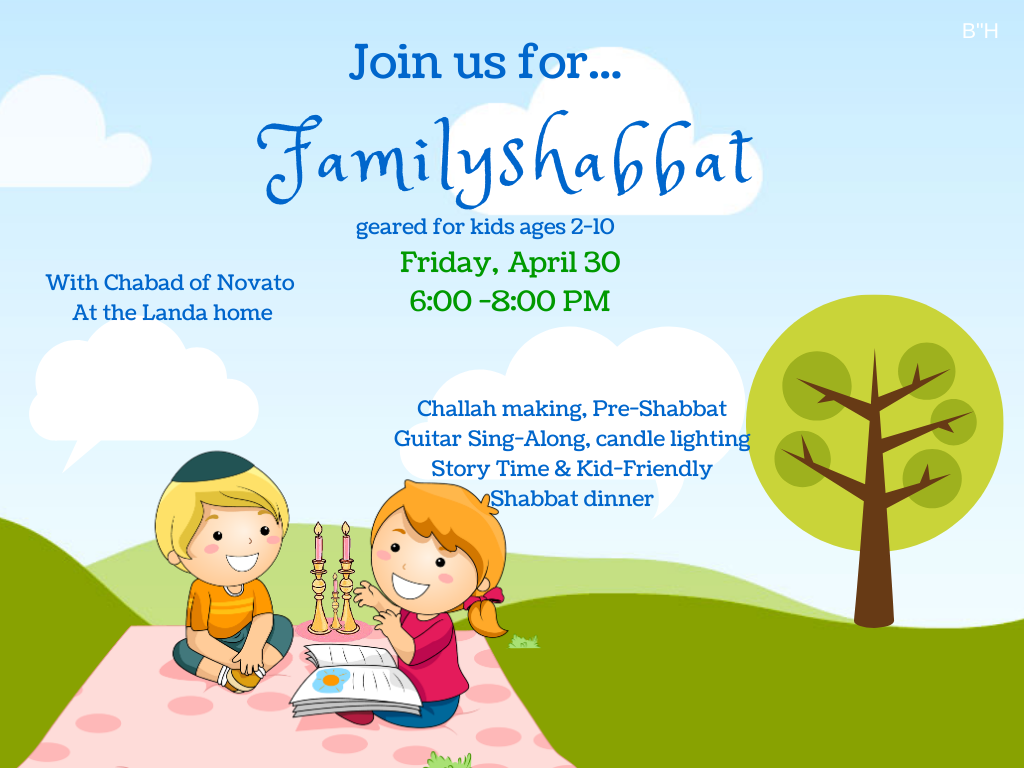 FAMILY SHABBAT
Geared for children ages 2-10
Welcome Shabbat with Baking Challah, a pre Shabbat guitar sing along with Jonathan Khersonsky (Zara's dad), candle lighting, Kiddush and kid friendly dinner 
FRIDAY, April 30 @ 6:00PM
at the Landa home
Full Schedule:
6:00 pm Challah baking
6:25 pm Musical Sing along 
6:55 pm Candle lighting
7:00 pm Kiddush/Challah, Buffet Dinner
6:15 pm Torah Story Time
7:15 pm Dessert 
Here is what one participant has to say about Family Friday Night: 
Family Shabbat was a perfect opportunity to meet other Jewish parents in the community and has already resulted in new friends. The music, the baking, and the kid-centric Torah portion all culminated in a great time for my family. - Jonathan  K.
Click here to view pictures from previous Family Shabbats