YOU ARE INVITED TO ...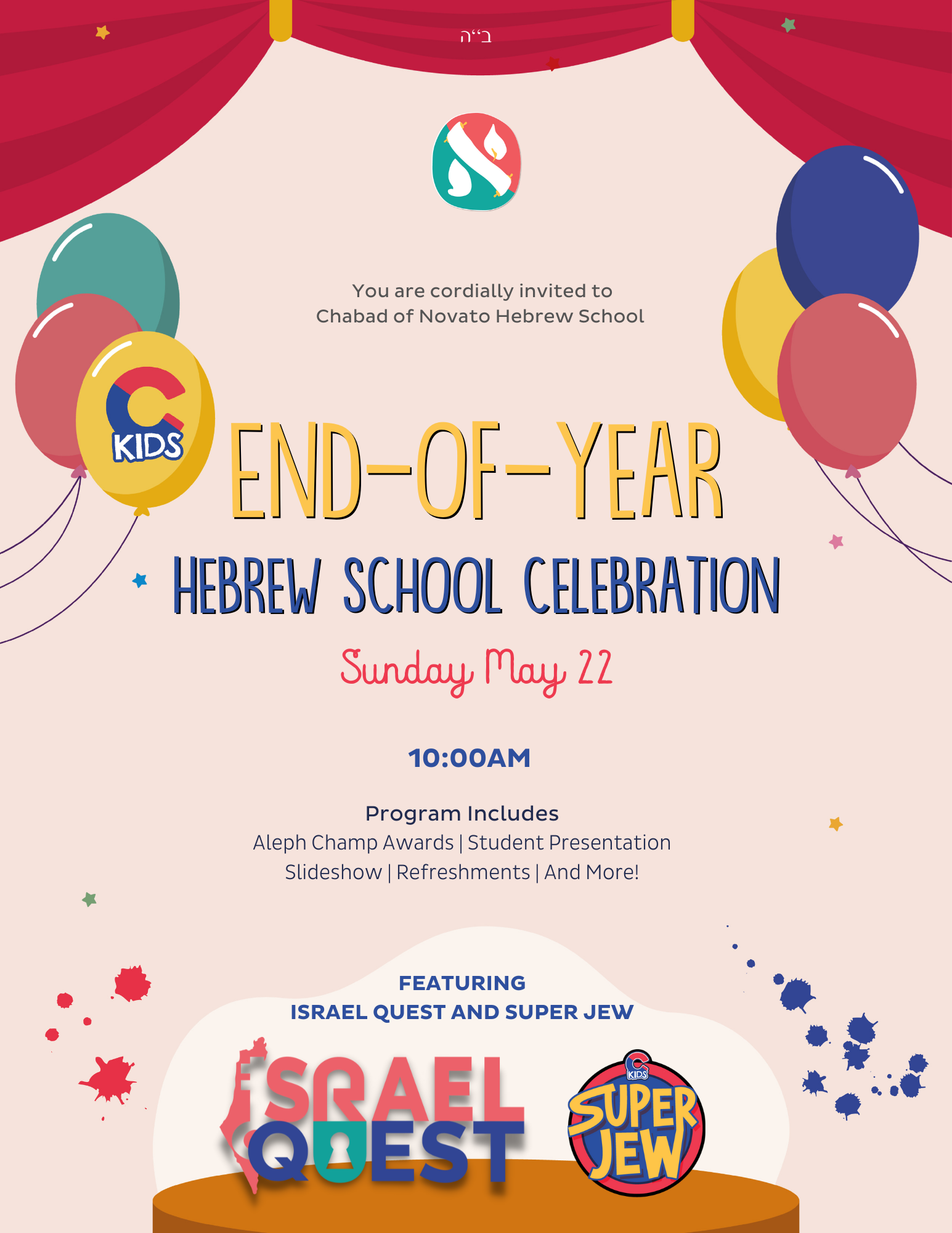 YEAR END CEREMONY AND AWARD PRESENTATION
 WHEN: SUNDAY, MAY 22 @ 10 AM
WHO: HEBREW SCHOOL CHILDREN AND FAMILIES
 WHERE: CHABAD JEWISH CENTER OF NOVATO
695 DE LONG AVE NOVATO
Your children learned so much this year! They worked hard and now it's time to celebrate. Enjoy a morning of Nachas and Jewish pride, as your child(ren) present some of what they learned throughout the year. 
Your child will be receiving a medal and engraved trophy to applaud their hard work and dedication. They will be singing songs of Jewish pride.  The program will be followed by light refreshments
Feel free to email or call with any questions.